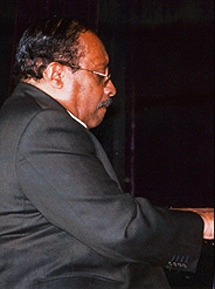 Tuesday Nights with The Charles Boles Quartet
DATE:
July 08, 2019 - December 28, 2021
Tuesday Night Entertainment.
LOCATION:
97 Kercheval Ave., Grosse Pointe Farms
TIME:
Performing through dinner hours (6:00 pm - 9:00 pm) on Tuesday evenings.
DESCRIPTION:
An internationally known music director, conductor and accompanist, Boles has extensive experience working with many great artists, including Aretha Franklin, Marvin Gaye, B. B. King, Gladys Knight and the Pips, Mel Torme, Etta James and more.